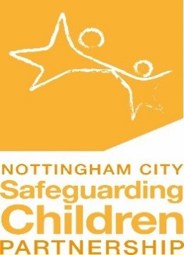 Number of positions: 1
Closing date: Friday 7th February
Type of vacancy: Fixed Term
Work Pattern: Casual
Duration: Three years to be reviewed on an annual basis
Salary or Hourly Rate: Daily rate of £550 (inclusive of expenses) for no less than 18 days and up to 36 days per year.
The Role
Independent Scrutineer for Safeguarding Children in the city of Nottingham     
Are you an independent thinker, skilled in multi-agency working, and can keep the needs and perspective of the children and young people of Nottingham at the heart of everything we do?
As a City Safeguarding Partnership, we are looking forward to working with someone who can provide us with insight, challenge and independent views.
We are moving towards clear strategic leadership which understands the local safeguarding system and our local strengths and area for development. We want you to help us make better use of audits which demonstrate impact upon outcomes and intelligent analysis which interprets performance data. We also want you to scrutinize our effectiveness in engaging with children and young people about their lived experiences, understanding their observations about what we do well and what we need to change as a system. We want you to provide scrutiny of the effectiveness with which we are embedding a practice learning culture with all front line staff and volunteers.
Nottingham City Safeguarding Children Partnership would like to hear from candidates who can demonstrate our shared values and can offer challenge and support. We welcome applications from people from a range of disciplines. You will be educated to degree level or equivalent and hold a recognised professional qualification in a discipline which could include social care, health, police or equivalent experience at a strategic management level.
You will have: 
Experience of effective leadership at a senior level in the children's safeguarding field;
Experience of working at a senior level within a multi-disciplinary context;
Knowledge and understanding of statutory and voluntary organisations and how they work;
Experience of deploying quality assurance to improve outcomes;
Experience of chairing complex professional meetings at a senior and strategic level; and
Knowledge of the safeguarding agenda and related guidance.
You will bring:
Integrity, openness and trustworthiness;
Excellent communication and presentation skills;
The confidence, authority and objectivity to challenge practices and hold agencies accountable;
The ability to empower multi-agency activity for change and improvement, and
The ability to digest and analyse complex information.
Other information
If you would like to have an informal discussion about the role please contact John Matravers, Strategic Lead for Safeguarding Partnerships on 0115 8765367.
Please note that the Independent Scrutineer will perform Office Holder duties and IR35 rules apply to this appointment. Payments will be made through payroll and tax and NI deductions will be made at source via PAYE in line with current HMRC guidelines.
Instruction on completing an application 
Please submit your CV and a covering letter of an application (which should be no more than three sides of A4) to Safeguarding.partnerships@nottinghamcity.gov.uk. This should detail how your suitability and experience is relevant to the range of ideal experience included in this advertisement. 
Useful Information
This role is being recruited by Nottingham City Council. We are committed to making our recruitment practices as inclusive as possible for everyone. We are committed to promoting equality and diversity and developing a culture that values differences, recognising that employees from a variety of backgrounds bring important and positive contributions to the Councils and can improve the way we deliver services. We are proud to be a Disability Confident employer. The City Council welcomes applications from all, irrespective of gender, marital status, disability, race, age or sexual orientation.
Important Information
This post is exempted under the Rehabilitation of Offenders Act 1974 and as such appointment to this post will be conditional upon the receipt of a satisfactory response to a check of police records via Disclosure and Barring Service (DBS). The Disclosure and Barring Service (DBS) helps employers make safer recruitment decisions and prevent unsuitable people from working with vulnerable groups, including children. It replaces the Criminal Records Bureau (CRB) and Independent Safeguarding Authority (ISA).