Bulwell Ward Councillor.
This page provides you with information about your local Nottingham City Councillor.
As one of your Local Councillors it is my job to take account of your views. I need your feedback to help make informed democratic decisions about issues which affect everyone.
For information regarding Councillor Surgeries and local services, please visit the Bulwell Ward and Surgery Details 
Information and details
Ward: Bulwell
Party: Labour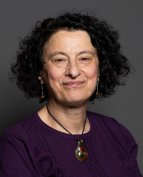 Biographical details 
Maria has worked in Nottingham City Council as an Occupational Therapist. Maria wants to see more investment in Bulwell creating jobs and regeneration of the whole area. She believes that only through public consultation will Bulwell residents get the services they need.
Committees, Attendance and Voting Tables
For more information please view Committees, Attendance and Voting Table.
Membership of Outside Organisations
For more information please view Appointments to Outside Bodies
Register of Interests 
Councillor Joannou Register of Interests
Annual Reports
Gifts and Hospitality 
Councillor Joannou Gifts and Hospitality
Your data matters! How I look after your data.
Privacy Notice – Cllr Maria Joannou