Listed on this page are the Chief Executive's and Corporate Directors' contact details
Mel Barrett
Mel is Chief Executive of Nottingham City Council, serving one of the country's most vibrant and diverse cities.  He is responsible for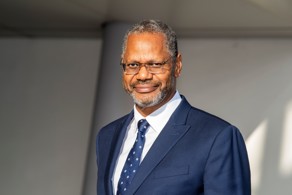 providing policy advice to elected councillors and providing visible leadership to the council's 6,000 staff delivering vital public services, securing economic growth and improving life chances. 
He was previously Chief Executive of Basingstoke and Deane Borough Council and has a successful track record in the management of large scale customer facing services, organisational change and transformation initiatives, and the delivery of large scale regeneration and development projects. 
Mel is a member of the Royal Institution of Chartered Surveyors and an alumnus of the City University, London MBA Programme, as well as a Commissioner for the Commission for Creating Healthy Cities.   
Contact Details 
Mel Barrett
Chief Executive 
Nottingham City Council
Loxley House
Station Street
Nottingham 
NG2 3NG

E-mail: mel.barrett@nottinghamcity.gov.uk
---
Catherine Underwood
Catherine is Corporate Director for People Services, including adult social care services, children's social care, youth justice, education, early years and public health.
Catherine originally studied psychology, began her career in mental health services and is a registered social worker.  She has held diverse leadership roles in Local Authorities and in the NHS, working in Norfolk, Birmingham and Nottinghamshire.
Catherine joined Nottingham City Council in March 2018 to lead the Adult Social Care transformation programme.  She became Director of Adult Social Care and October 2019 saw her appointment to the role of Corporate Director for People.
Contact Details 
Catherine Underwood
Corporate Director for People
Nottingham City Council
Loxley House
Station Street
Nottingham 
NG2 3NG
Tel: 0115 876 3447
E-mail: catherine.underwood@nottinghamcity.gov.uk
---
Sajeeda Rose
Sajeeda is the Corporate Director for Growth and City Development at Nottingham City Council, where she has responsibility for Planning, Transport, Economic Development, Property, Major Developments, Energy and Carbon Reduction within the city council.
This includes leading the re-development of Nottingham City Centre,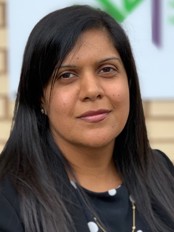 most notably the re-development of the former Broad Marsh shopping centre following the collapse of intu.
Prior to joining Nottingham City Council in September 2021, she was the Chief Executive of the D2N2 Local Enterprise Partnership where she led the transformation and organisational change of D2N2 following the 2018 LEP review. She was influential in successfully delivering the LEPs £250m Local Growth Fund and securing an additional £44m of Getting Building Funding to support the regional economy.  She also led the successful bid for an East Midlands Freeport, the only inland Freeport in the country. 
Contact Details
Sajeeda Rose
Corporate Director for Growth and City Development
Nottingham City Council
Loxley House
Station Street
Nottingham 
NG2 3NG
E-mail: Sajeeda.Rose@nottinghamcity.gov.uk
---
Ross Brown
Ross is Corporate Director of Finance & Resources, covering Legal, Finance, Audit, Customers, Commercial & Procurement, IT, and HR.
With more than 20 years' experience, Ross is an experienced Finance professional and section 151 officer who is passionate about Local Government and is motivated to deliver positive outcomes for customers.
He started his career as a CIPFA trainee at York Council and he was previously Chief Finance Officer at Ealing Council, where he forged an impressive track record of leading innovative and transformational change.
Ross intends to use his expertise and experience in local authority governance to build resilience and capacity across his services and help drive the Councils improvement journey.
Contact Details
Ross Brown
Corporate Director Finance and Resources
Nottingham City Council
Loxley House
Station Street
Nottingham 
NG2 3NG
E-mail: Ross.Brown@nottinghamcity.gov.uk